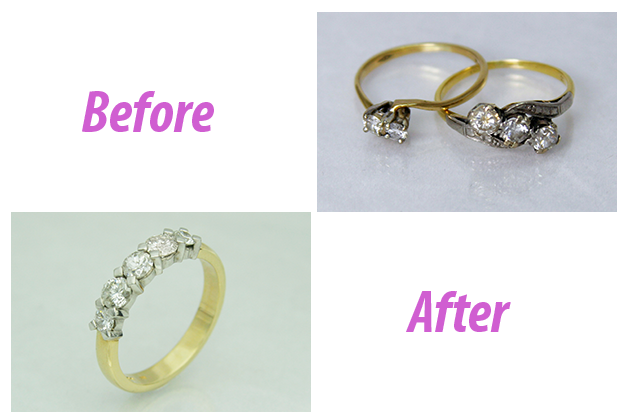 Many brides are offered an old piece of jewellery which has a lot of family history and sentimentality. Often it is very worn or of a style that isn't what she had in mind, after all your wedding rings are the one part of your Big Day that you will see every day for the rest of your life and you want it right.
This need not be a problem. By carefully dismantling the old jewellery Ian Mortimore can re melt the gold or platinum to make a new and personally designed piece to fit with your engagement ring or the metal can be used as a detail or lining to you chosen design. Stones can also be reused if there condition allows.
Handmade Wedding Rings
Over the 30 years Ian Mortimore has been making jewellery, brides and grooms have re used sentimental jewellery for not only wedding rings but pendants, cufflinks and lucky charms for bracelets to be worn on the day.
For more information on how this could work for you please call Ian on 01629 636826 or visit imjewellery.com